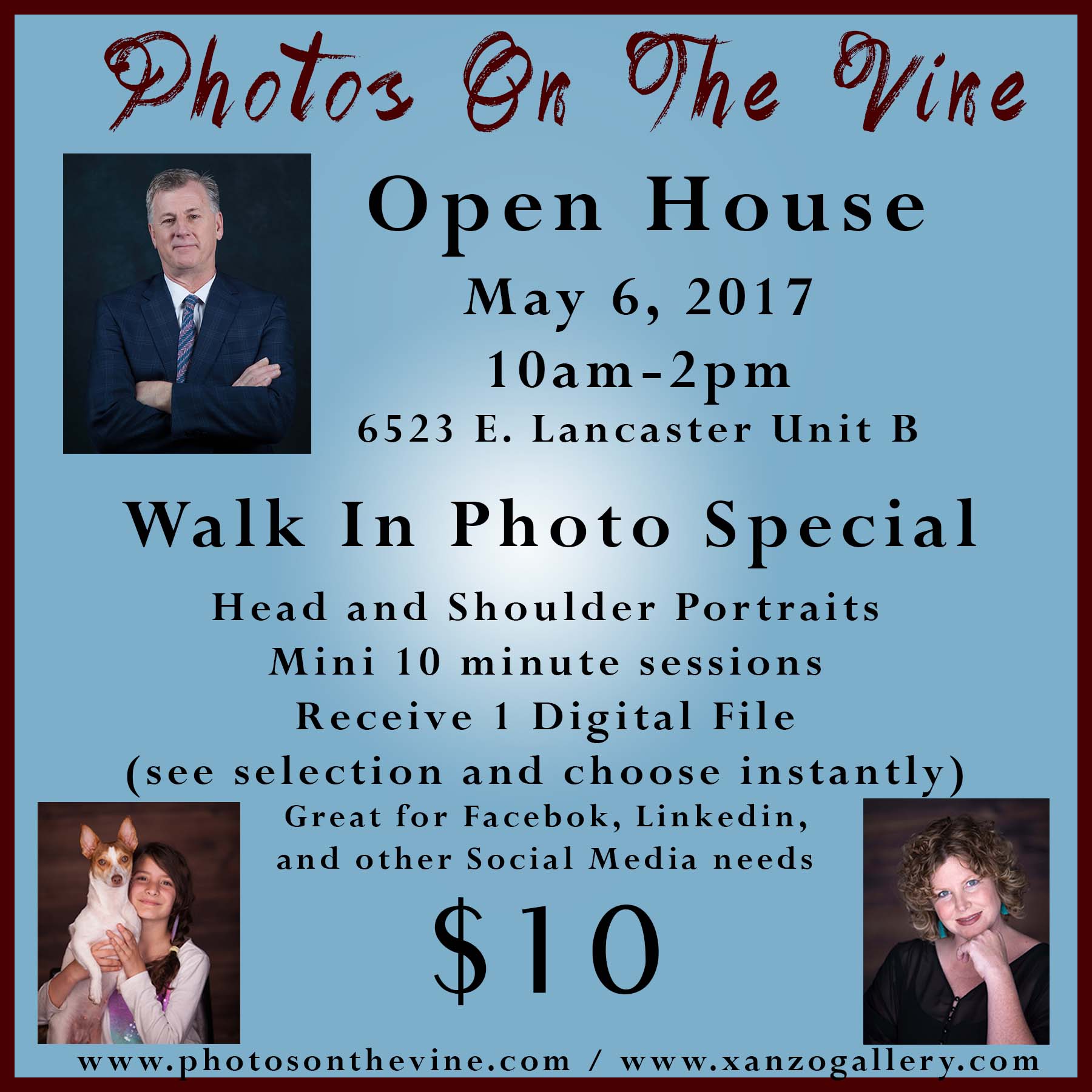 Open House and $10 Head and Shoulder Portraits
Hello,
We will be having an Open House at Photos On The Vine this Saturday May 6, from 10-2.
We have been remodeling and decorating since we first opened our doors in November, so we would love for you to stop in and see whats new. This is also a great time to learn about our photography sessions with XanZo Gallery and upcoming photography and lighting classes with Photos On The Vine.
We will be having a Walk In Photo Special from 10-2 as well! We will be doing Head and Shoulder portraits (mini 5-10 minute sessions), and receive 1 digital file!  This is a great way to Refresh your Facebook, LinkedIn, and other social media needs!  No need to make an appointment!
We are located in Historic Handley in Fort Worth at 6523 E. Lancaster, Fort Worth 76112. Save enough time to stop by and say hi to other vendors in our neighborhood that day like the wonderful antique stores around the corner!
We look forward to seeing you Saturday!